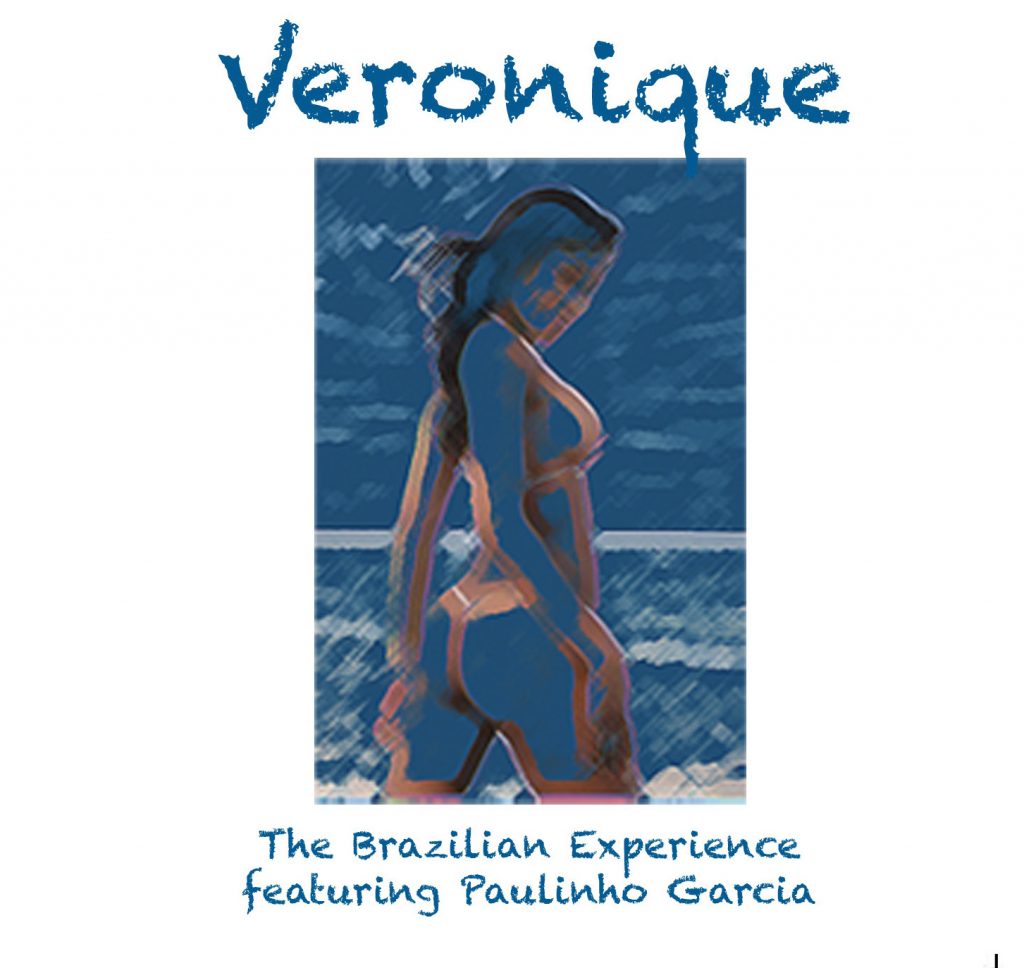 This album was recorded in 2010 under unusual conditions. It all started because I had a Brazilian song I had written (the title track) and had given the demo to my friend the Brazilian guitarist and vocalist Paulinho Garcia, who graciously agreed to record it when I had an opportunity to submit the song to a producer through Taxi. The recording took place in a hurried session in Paulinho's living room on the north side. Unfortunately, the Taxi deal feel through, but I sent the song to a local radio impresario under a fictitious name ("Luis Bandera"). When he responded positively and indicated he looked forward to hearing the entire album, I found myself in a tight spot and had to compose and record an album's worth of material in about two weeks.
As such, I wrote and recorded all of the basic tracks—all guitars, bass, keyboards, percussion and programming and then somehow talked my good friend Shawn Maxwell into playing the alto and tenor saxes, flute and even clarinet (all of which he plays magnificently) in a marathon session in my living room. "Midnight Bossa" starts off a bit loopy, but it befits the late night feel and Shawn's solos burn brightly as the night continues. "Samba for Shawn" features Shawn on clarinet, while "Tree Frog" highlights his flute mastery.  "Another Bird" was originally meant to be a Beatle-esque pop tune that I refitted into a Brazilian lover boy's lament, while "Flying Home (From Rio)" was initially a track I had recorded on organ that was turned into a Brazilian "Layla" with layered guitars and saxophones all soloing at once ("That's one crowded flight." as my pal Jeff Truzzi said upon hearing). And "Bump" was a last minute addition meant to add some uptempo energy that ended up being a highlight while providing a fun taste of carnival. The songs were all composed by me, with the exception being "I Fell" where Shawn provided the haunting melody line.
When the CD was sent to the aforementioned radio impresario, it ended up in the slush pile, and when subsequent attempts to ask about it were answered with blank looks and confusion, I gave up and put the CD up for sale on CD Baby, where it faded into oblivion due to lack of sales.
But now, thanks to the magic of the interweb, you can hear the entire album for free.  Hope you enjoy!
Midnight Bossa
Samba for Shawn
Tree Frog
Veronique
Bump
I Fell
Another Bird
Flying Home (From Rio)